smooth cheeks
Skincare by Gabriel
Smooth Cheeks
(626) 435-7564
8543 Santa Monica Blvd
Second Floor
Suite 14
West Hollywood, CA 90069
Appointments now
available at our
Van Nuys location
–
Address given upon reservation
Call for Appointments
(626) 435-7564
Cancellation Policy:
24 hours notice to cancel or fee will be charged
::
More than 15 minutes late is considered a no-show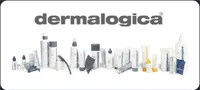 Gabriel's Famous Skincare Salon in West Hollywood!
Serving the Skincare Needs of West Hollywood Since 2008
Appointments also now available at our
second Van Nuys location
Call Gabriel at (626) 435-7564 for more information
Gabriel Suarez is a licensed esthetician, specializing in skin care services, body grooming, and waxing from head to toe. He has met the beauty treatment needs of West Hollywood residents for over nine years, working for some of the most renowned salons in the city. He brings extensive post-graduate training from the International Dermal Institute to his salon and table. He values his clients, making sure they are treated with superb, personal quality care.
In 2013, five years after working at some of the best salons and spas in West Hollywood, Gabriel realized a lifelong dream when he opened his own skincare boutique SMOOTH CHEEKS in the heart of West Hollywood.
Located on Santa Monica Boulevard between La Cienega and San Vicente Boulevards, his beautiful salon overlooks the street below from the second-floor windows. With spacious, beautiful accommodations and plenty of parking options, his clients can look forward to the same unmatched personal care Gabriel passionately provides while improving the health and appearance of each guest's skin.
Gabriel is thrilled to have the opportunity to continue doing the work he loves as a licensed esthetician while pushing the envelope in the latest skincare and waxing techniques.
Gabriel and Smooth Cheeks has been featured nationally in People Magazine, the LA Times, and on ABC, CBS and FOX.